June Newsletter
Hello and happy summer to all of our patients and family members!  We hope you are enjoying the warm weather, swimming and sporting (with your protective mouth guards of course)!  We have some announcements and a few opportunities.  If there is a topic you would like covered in our next newsletter, let us know!
THIS JUST IN!
Dr. Jerry Udelson! Dr. Jerry was presented with this year's Seattle Study Club's prestigious "Member of the Year" award. The Seattle Study club offers dentists a great opportunity to grow as clinicians, as well as to develop valuable relationships with other dental professionals. Seattle Study Club Inc., was founded by Dr. Michael Cohen of Seattle and focuses on providing patients comprehensive care. The club is one of the largest, most well-known study club networks in the industry. Dr. Jerry has been a member of the club since 2009. We are so proud of Dr. Jerry who received a beautiful sculture in honor of his hard work and dedication. Way to go Dr. Jerry!
New Arrival
Dr. Cho has been missed greatly over these last few months but returned to our office in mid May. Dr. Cho gave birth to a beautiful baby girl, Annabelle on March 4th (one week early). Dr. Cho was expecting some time at home to get ready for Annabelle's arrival, but was surprised by early morning labor just one day into her official maternity leave. Congratulations to Dr. Cho and family. We are so happy to have her back!
UPCOMING EVENTS
Patient Appreciation pool party.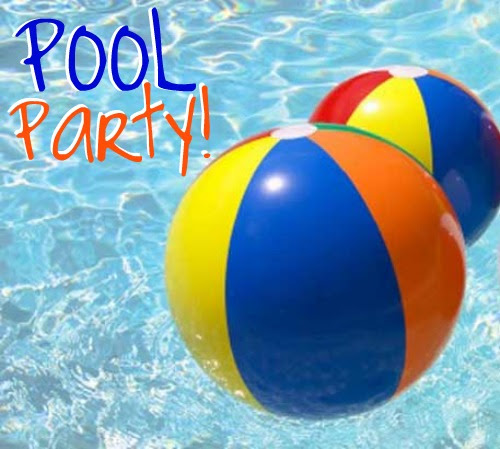 Please join us for a fun filled evening to honor the families and patients of our practice. Add us to your summer calendar on July 22nd from 8:30 – 10:30pm at the Forest Park Pool. In addition to the swimming and water fun, we will have some great giveaways. We can't wait to see you at the patient appreciation event!
Stories and Spokes –
Check your Oak Park Park District summer brochures for a cool summer activity called Stories and Spokes. The summer park district in combination with the Oak Park Library are offering a FREE summer series celebrating the stories of our parks' namesakes. Watch stories come to life while a storyteller reads aloud. Bike to the event, show your helmet and be entered into a Healthier Oak Park Drawing sponsored by Children's Dentistry of Forest Park. Winner will be announced after the story and must be present to receive their prize. OPPL's Book Bike will also be in attendance. The dates are as follows: June 22 at Carroll Park, July 20th at Andersen Park and August 17th at Longfellow Park times are from 12-2pm. If interested in this activity, please sign up through the Oak Park Park District.
LITTLE TEETH TROOP
CALLING ALL YOUNG AUTHORS …Do you like to write creative short stories? Have you ever thought of illustrating pictures for a book? Well we have an upcoming summer opportunity for you. Our staff is currently working with an author of the community to present a writers workshop. Come and stay cool with our staff and kids of all ages to come together for a few hours of snacks and fun. Learn how to write material and illustrate for a Dental Hygiene book written for kids, by kids. More details to follow…look out for some dates for our workshop in July and August. We will announce this opportunity through email and Facebook.
DENTAL HEALTH NEWS
Ever wondered why we suggest mom or dad take a break in our reception area while your child receives dental treatment? Please, let us explain.
At the start of us adopting the policy, Children's Dentistry was in a building where the amount of space allotted for each child during an appointment was much smaller than the space that we have now.  One of our concerns at the time was adequate room for the patient's comfort, dental tools needed for the exam and or treatment, the dentist and a dental assistant.  Inviting parents often requires a sibling or siblings to follow.  At that time, a decision was made by our office to adopt the parent policy, for the safety of the patient and to ensure ALL patients were treated the same.  Following the construction of our space in May of 2013, our space was better suited to accommodate patients AND parents.  We re-evaluated our policy at that time and began giving parents the choice.
If a parent should decide to accompany the child we ask the following:
Assume the role of a silent observer. Your presence is greatly enhanced if you play a passive role. If more than one person is speaking to the child they may become confused. Cooperation and trust must be established directly between the doctors and dental assistants with your child and not through you.
We ask that siblings remain in the reception room or play area.
There may be times when a child's experience is enhanced by a parent's absence. We encourage children to come back to the treatment area by themselves as this builds autonomy and trust. Children who are very apprehensive may look for "escape" by going to their parents – this is why we may ask that a parent wait in the reception room during treatment in order to facilitate a more direct line of communication between the child and the doctor.
Other methods may be used and explained as needed to guide your child's behavior and provide a positive dental experience.
If the dentist or staff suggests something that differs from what you envisioned for your child's visit, please know that our pediatric dental staff is highly trained. In addition to dental school, our dentists have participated in a two year residency in a Pediatric Specialty program. Our office treats the smallest of children and patients with some of the most severe disabilities.
Should anyone have additional questions, or concerns, please contact our office and someone will be happy to discuss.
JERRY'S JOKE
Q: What award do you present to the Dentist of the Year?
A: A little plaque of course!
Q: What did the zero say to the 8?
A: NICE BELT!
RECIPE CORNER
PLAYDOUGH
Ingredients
2 Cups of Plain Flour 1 Cup of Salt
1 T. Oil
1 Cup Cold Water
2 Drops food coloring
Step 1: Combine plain flour and salt.
Step 2: Add water and food coloring
Step 3: Knead well
Step 4: If consistency is too wet, add a little more plain flour.
Step 5: ENJOY!!!
Children's Dentistry
1125 S. Harlem Avenue Forest Park, IL 60130
708-386-5437
www.kidsdentistforestpark.com